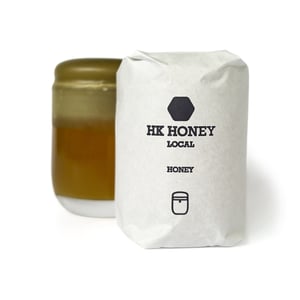 $

240.00
Our first collection of HK Honey comes from Shatin.
The natural lychee and longan Springtime honey has travelled only 10 km to reach the centre of Hong Kong. The honey is raw and not heat-treated.
The packaging has been designed for reuse. The glass can be used for drinks, and the cork-shaped, beeswax lid becomes a candle.
250g HK Honey
* ONLY available in Hong Kong. Shop local
Free delivery : )
Price in Hong Kong $